A Reflection of the Work of Dr. Rebecca Lee Crumpler, MD
By: Salina Shafi
Who Is Dr. Rebecca Lee Crumpler?
Dr. Lee Crumpler was and remains to be an inspiration to aspiring physicians all around the United States. She attended New England Female Medical College, and in 1864, became the first female African American physician in the United States. Despite her achievement, however, no one really knows what she looked like. There are various images on the Internet of women who claim to be her.
What made Dr. Lee Crumpler, who she was, was her service to her community and her dedication to its people. After seeing her aunt care for their community, Dr. Lee Crumpler aspired to do the same, and she has had much success in doing so. She is viewed as an icon by many people, a symbol of achievement and perseverance. She is Dr. Rebecca Lee Crumpler.
What Did She Do?
Dr. Lee Crumpler worked as a nurse for eight years in Boston, Massachusetts, and her work was regarded as exemplary. In Charleston, Massachusetts she was able to work as a nurse with no formal training because there wasn't a formal nursing school at the time. She worked under many physicians, many of whom suggested that she should further her education at New England Female Medical College (NEFMC). Her passion for medicine led to her entrance in 1860. These doctors wrote her letters of recommendation so that she could get into medical school.
She was admitted into New England Female Medical College (NEFMC) in 1860, this was the one of the first medical schools in the US to admit women into their MD program. Because she was a woman of color, her acceptance into medical school was revolutionary. She challenged racism within the healthcare field. In 1864, after the completion of her education, she received a "Doctress of Medicine", and she treated people who were poor and had little to no access to healthcare.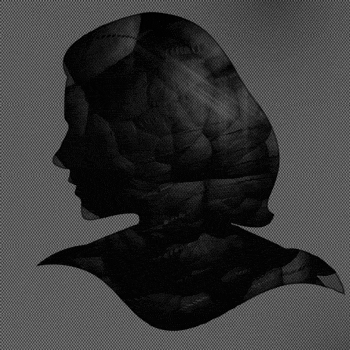 She would treat patients regardless of whether or not they could afford the treatment. She made sure that people who needed healthcare were given it even if they didn't have the financial status needed to access it. She would even treat patients in her own home!
Her famous book, A Book of Medical Discourses: In Two Parts was one of the first medical novels to be written by a black woman and published. The book was compiled with her medical notes over her years as a doctor and provided advice on how African Americans could maintain a healthy lifestyle. She saw how Black communities were suffering from infection epidemics, such as smallpox, and so she wrote the book mainly to provide a resource to other Black women on how they can remain healthy and keep their children healthy. It's full of medical advice for young children and young women about how they can maintain a healthy lifestyle.
The future of Medicine
Her work in the healthcare field sets an example for all aspiring healthcare providers. It is possible! She set high standards for herself and persevered through all of the difficult obstacles that came at her including sexism and racism. To continue to serve her community as a nurse and then as a doctor, she went through the education that was necessary for her to help people and the community around her.
We hope you enjoyed reading this article on Rebecca Lee Crumpter! If you liked reading this article, go read our article about a cancer survivor's experience, linked here. This article is a touching tribute to our writer Arushi's cousin, and her experience with cancer.
If you are interested in becoming a writer, or have any questions about the Writing Committee, please feel free to comment down below, or email anushasoni241@gmail.com.
Thanks for reading and please stay tuned for our upcoming articles!
Until Next Time,
Salina and the Writing Committee :)
Resources
MediLexicon International. (n.d.). Who is dr. Rebecca Lee Crumpler? Medical News Today. Retrieved April 14, 2022, from https://www.medicalnewstoday.com/articles/dr-rebecca-lee-crumpler-the-first-black-woman-md-in-the-us#Dr.-Lee-Crumplers-early-life
National Institutes of Health. (2015, June 3). Changing the face of Medicine | Rebecca Lee Crumpler. U.S. National Library of Medicine. Retrieved April 14, 2022, from https://cfmedicine.nlm.nih.gov/physicians/biography_73.html
U.S. Department of the Interior. (n.d.). Dr. Rebecca Lee Crumpler (U.S. National Park Service). National Parks Service. Retrieved April 14, 2022, from https://www.nps.gov/people/dr-rebecca-lee-crumpler.htm
Weiner, S. (2020, March 3). Celebrating 10 women medical pioneers. AAMC. Retrieved April 14, 2022, from https://www.aamc.org/news-insights/celebrating-10-women-medical-pioneers#:~:text=In%201849%2C%20Elizabeth%20Blackwell%20became,care%20from%20a%20female%20doctor.