Down the Rabbit Hole: Alice in Wonderland Syndrome
By Alexandra Fuhs
With fewer than 180 diagnosed cases, Alice in Wonderland Syndrome (AWS, Todd's syndrome, or dysmetropsia) is an extremely rare condition that causes episodes of distorted perception. This may present itself as the sensation of being larger or smaller or make surrounding objects, like furniture, shift.
AWS is not an ophthalmological (or sight-related) problem. Rather, it is a neurological disorder impacting people's perception. It can affect vision, hearing, and time, which may seem to pass faster or slower than in reality. Symptoms come in the form of episodes, which can last anywhere from a few minutes to an hour, and include:
Migraines (some researchers believe AWS is a rare type of migraine)

Size distortion - which can be micropsia, where your body/objects around you are growing smaller, or macropsia, where your body/objects around you are growing larger

Perceptual distortion - where objects around you are growing closer (pelopsia) or farther (teleopsia)

Time or sound distortion
It is not yet known what causes AWS. Some researchers believe that it may result from unusual brain activity from electrical signals, while others think causes may include infections, stress, certain types of medicine, and brain tumors. One study found that thirty-three percent of people with AWS also had various infections, suggesting that infections may be a risk factor.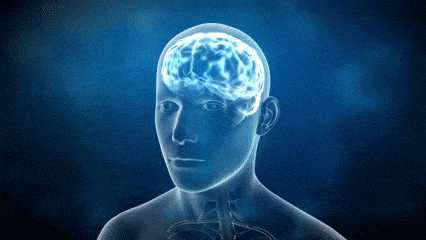 AWS can be diagnosed by a medical professional using an MRI scan or electroencephalogram (EEG). Because there is currently no known treatment or cure, doctors instead treat the symptoms that their patients are facing. Individual research groups are currently conducting studies to understand more about this rare condition and organizations like The Brain Charity and The Brain Possible work to support patients diagnosed with AWS. Unfortunately, because AWS is not a well-known condition, funding is scarce, and many labs and researchers are focusing on more common neurological conditions.
Thank you for reading, and if you would like to hear about a real person's experience with AWS, feel free to watch this video by Demystifying Medicine: Vlog 200: Living with Alice in Wonderland syndrome - YouTube
References:
Healthline. "What is Alice in Wonderland Syndrome? (AWS)". Health, Kimberly Holland, 17 April 2019.
https://www.healthline.com/health/alice-in-wonderland-syndrome#causes
ScienceDirect. "Alice in Wonderland Syndrome." Medicine and Dentistry, Clare L. Fraser and Christian J. Lueck, 2021.
https://www.sciencedirect.com/topics/medicine-and-dentistry/alice-in-wonderland-syndrome