by Natalie Samara
Hi readers! This is the first article in our Gen Z series, which highlights issues that have been faced by Gen Z in recent years. This article highlights issues teens and children faced during the COVID-19 pandemic, as shown through the eyes of a student named Julie. Hope you enjoy reading about the effects of the pandemic on a high schooler, through a real life and eye-opening perspective!
------------------------------------------------------------------------------------------------------------------------------------------------------------------------------------------------------------------------
Hi! My name is Julie. I am 17 years old, and I live in Boston, MA. When the COVID-19 pandemic came around during the year of 2020, I was just a freshman in high school. I remember hearing WHO (World Health Organization) and the CDC (Centers for Disease Control and Prevention) and government talking about the very first case of this virus called "coronavirus" that is from Wuhan, China in a farmer's market. At first, I was confused and scared of the individual who can literally pass it to anyone. By February of 2020, schools all over the US started to shut down. Students, including myself, had to stay home until the virus went away or when officials would come up with a way to prevent the disease from spreading and getting worse.
As I was staying home and did not do much of my schoolwork, even though my teachers gave extra support during the first few months. I still felt alone, stressed, and angry. I kept in touch with my friends as I talked to them on Zoom though I would much rather be around them in-person. As more data and health guidance from the CDC was given in news reports, I remember the news outlet talking about wearing masks in places to help stop the spread. I thought to myself, "How are we supposed to breathe?".
I questioned if we were ever going back to our normal way of living?. I felt like these health guidelines were leaving me nervous, unhopeful, and unsure of the world and the people around me. As the pandemic was still going, I still felt nervous and left wondering if I would go back to a normal sophomore year in the fall. Then one day, I saw a news update on my phone, and the school officials decided to start the school year virtually. I felt the anger spread through me, and my emotions burst out at dinner. My parents did not know what was wrong until I showed them the news. Now who knows when I'll go back to school and enjoy my years of high school.
As I started to get information about the new school year schedule, classes on Zoom, etc, I felt nervous and scared of the new changes and adjustments to this virtual learning. I was not sure of how my sophomore year was going to be like at home and how I would connect with my classmates outside of the classroom. I started the first day feeling very scared and nervous, I almost didn't want to click on the Zoom link to my first class. I ended up clicking, and seeing only my teacher and a bunch of black screens with names. As I got through the classes of the day, I felt somewhat comfortable but still unsure of what the rest of the year was going to be like. As the days of virtual learning went on, I became more at ease and was excited for virtual spirit events. Even my school came up with spirit weeks to participate in.
In March, the school board announced that they will allow students the option to go back in-person. I obviously begged my parents to let me go back in-person. I was full of joy and excitement and couldn't wait to go back and finally see my teachers and classmates. I immediately texted my friends to know if they are coming back too! A few of them are going back, while others said that their parents were afraid since they haven't gotten the vaccine yet. I know I have not yet, but I am hopeful that it is available for people my age to be eligible to get it soon.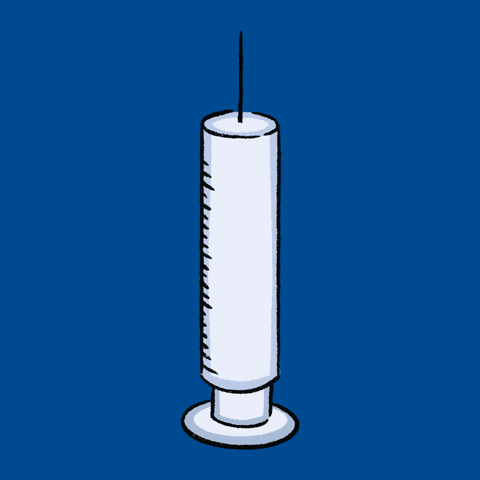 I started to pack what I needed for my first day back, not knowing what to expect if there were going to be a lot of people or few. I woke up the next morning feeling excited. I came on the bus, had my mask on, so did the bus driver and there were only 2 students on the bus. A sense of awkwardness was present through the bus, since nobody spoke on the trip to school. We arrived at the school and there were staff there to see how many students were arriving.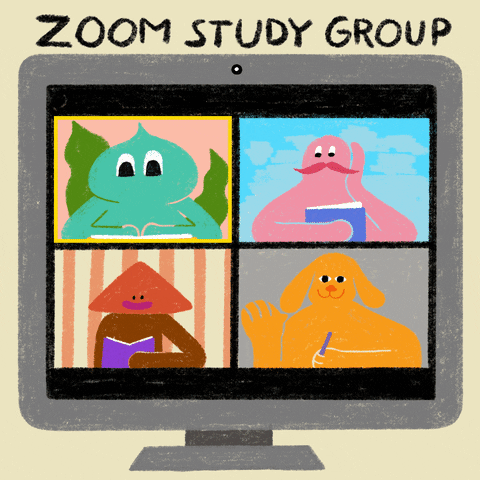 As I walked into the cafeteria, I saw a few of my friends and they waved at me to sit with them, but a staff member tapped me on the shoulder and told me to sit at a desk. I was longingly looking towards my friends wishing that I could be close after the months apart. We waited till the bell rang to go to the first class. I then looked to see where it was. As I looked at the room number, I saw a lady walking behind me with a cart of books and other things. She asked, "Are you Julie Smith?". "Yes, I am!", "Hi I am Ms. Gringer, your English teacher," she said excitedly. I immediately recognized her from those zoom meetings. I was so relieved that even one teacher recognized me.
I felt very calm and relieved that I came back, even though I didn't know what to expect with still all these health regulations in place. When I got back home, I told my parents about my day and I texted my friends who I did not see after I was not able to sit with them that morning. The days went by faster and it was the last day of school. I was very sad that I was not going to see my teachers such as Ms. Gringer, but I hope that I am able to enjoy my junior year not the way it was before this pandemic but at least to have some normalcy and have a high school experience.
------------------------------------------------------------------------------------------------------------------------------------------------------------------------------------------------------------------------
Thanks for reading the first article in our Gen Z series! Please stay tuned for more articles in our Gen Z series, such as our upcoming article on Academic Validation. If you liked this article, you may like reading Hives: A Horror Story, which shares the story of a young dessert lover who has a revelation when her new favorite treat takes her down an itchy and uncomfortable path.
Thanks for reading, and until next time,
Natalie and the Writing Committee :)
Sources:
https://www.cdc.gov/media/releases/2022/p0331-youth-mental-health-covid-19.html#:~:text=According%20to%20the%20new%20data,hopeless%20during%20the%20past%20year.