by Mahee Mishra
Hi everyone! This article starts off our skincare week, in which focus on our skin, and the best way to keep it healthy! This article focuses on skincare, which is important for people of all ages. Additionally, since now many exams are ending, it may be a good time to assess your self-care routine to make sure you are taking care of your skincare needs. Happy Reading!
Is a skincare routine really that important? Yes, a good skincare routine is important to have for keeping your skin healthy and preventing it from future conditions such as cancer, Dermatitis Neglecta and also wrinkles. The skin gives us the most protection from injuries and harmful substances, so make sure to take care of it!
What is the basic four step skincare routine?
1.) At night, take off any makeup or sunscreen on your face. Makeup and sunscreen products are made up of oily substances and chemicals that trap excess oil in between the product and skin. This makes your skin more prone to acne, blackheads, and clogged pores. Not only that, but this step is also very important to help your skin renew itself every day.
2.) In the morning (after you have completed the first step the night before), wash your face with a cleanser. Cleansing your face helps remove any oil, sweat, or dirt left on your skin from pillows or even your hair. Your skin can also dry up overnight, so using a hydrating cleanser in the morning is most beneficial for your skin. Make sure to cleanse at least twice every day. Keep your skin clean!
3.) After cleansing your face, make sure to apply a hydrating moisturizer. Moisturizers help protect your skin from any irritations and prevent dryness. Applying a moisturizer helps your skin to be soft and healthy even if it is snowing or is extremely windy.
4.) Lastly, protect your skin by using sunscreen that is SPF 30 or above – even if it is cloudy or snowing. Using sunscreen will not only protect your skin but also prevent diseases. Sunscreens are used to protect your skin from harsh UV rays that can lead to wrinkled skin and even serious diseases like cancer.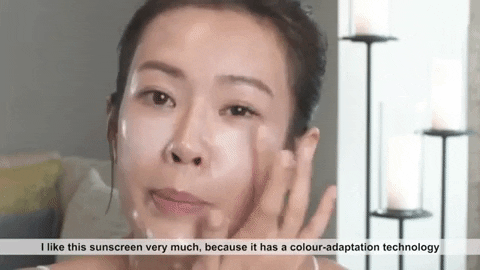 What Skincare Products Should You Use?
Makeup/Sunscreen Removers:
One of the most affordable makeup/sunscreen removers in the market is the "Clean It Zero 3-in-1 Cleansing Balm." This cleansing balm has the properties of natural oils and emollients that not only help break down makeup and SPF but also all the dirt, excess oils and other impurities on the surface of your skin.
Cleansers:
The most affordable cleanser that can be used for all skin types is the "Cetaphil Gentle Cleanser." This cleanser is known for dissolving oil and dirt, and removing makeup without stripping the skin. Since this product also contains only 8 ingredients, it is recommended for people with eczema, rosacea, and acne prone skin.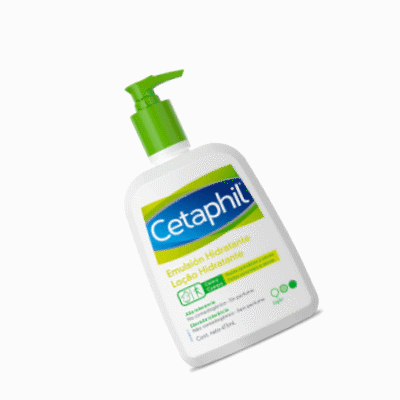 Moisturizer:
The "CeraVe Moisturizing Cream" is an affordable and multipurpose moisturizer. This moisturizer can not only be used on your face but also on your body. It contains rich hydrating ingredients, ceramides (which helps your skin retain moisture to prevent any entry of germs into the body), and oil-free ingredients to lessen the chances of clogged pores. This moisturizer can be used on all skin types!
SPF/Sunscreen:
The most important part of your skin care routine requires a lot of research, but we will help you! Based on your preferences, you can use chemical or mineral based sunscreens. Chemical sunscreens help release the UV rays through absorption, while Mineral sunscreens protect the skin from the sun itself. Both are great options, but mineral sunscreens are preferred by dermatologists and are ideal for sensitive, hyperpigmented skin.
**Note: sunscreens can have a white cast due to the minerals associated within them such as zinc and titanium oxides. Below are the sunscreens which don't have white cast, and are mineral/chemical based.**
The "Paula's Choice Clear Ultra-Light Daily Hydrating Fluid SPF 30" is a chemical-based sunscreen that has a light, oil-free feel to the skin and can be easily layered onto other skincare products.
On the other hand, the "Elta UV Sport Sunscreen Lotion, Broad-Spectrum SPF 50" is a mineral-based sunscreen made with transparent zinc oxide, which eliminates white cast. Since it is also waterproof, your other skincare and makeup won't melt off easily!
Thanks for reading, and we hope you enjoyed the first installment in our skincare week! Please stay tuned for more articles coming up!
If you are interested in becoming a writer, or have any questions about the Writing Committee, please feel free to comment down below, or email anushasoni241@gmail.com.
Happy Reading,
Mahee and the Writing Committee :)
Sources :
The importance of removing your makeup before going to sleep: Neutrogena®. Neutrogena® Skincare. (n.d.). Retrieved May 16, 2022, from https://www.neutrogena-me.com/beauty-and-skincare-tips/face-care/importance-of-removing-makeup-before-sleep
Vinall, M. (2021, March 31). How to moisturize face: Expert tips, when to do it, and ingredients to look for. Healthline. Retrieved May 16, 2022, from https://www.healthline.com/health/beauty-skin-care/how-to-moisturize-face
Dancer, R. (2020, May 2). The easiest way to get into skin care. Allure. Retrieved May 16, 2022, from https://www.allure.com/story/beginner-skin-care-routine
Grace Day | 17th October 2020, Grace Day Published 17th October 2020 Posted in AdviceSkin Share, Grace Day Published 17th October 2020 Posted in AdviceSkin, Day, G., Published 17th October 2020 Posted in AdviceSkin, Share, Sowerbutts, K., Day, G., & Burcham, C. (2021, November 26). What is a cleansing balm, and how do you use it? Beauty Bay Edited. Retrieved May 16, 2022, from https://www.beautybay.com/edited/how-to-use-cleansing-balm/
NBCUniversal News Group. (2021, May 10). Why I've used Cetaphil gentle skin cleanser for over a decade. NBCNews.com. Retrieved May 16, 2022, from https://www.nbcnews.com/select/shopping/cetaphil-gentle-skin-cleanser-ncna1266869
Novak, L. (2021, September 15). I've been using this $10 drugstore cleanser for years - Here's why. Allure. Retrieved May 16, 2022, from https://www.allure.com/review/cetaphil-gentle-skin-cleanser
Brooke Shunatona Brooke Shunatona is a contributing writer for Cosmopolitan.com. (2022, April 14). Behold: The best face moisturizer for your *exact* skin type. Cosmopolitan. Retrieved May 16, 2022, from https://www.cosmopolitan.com/style-beauty/beauty/g38993893/best-face-moisturizer/